Skip Navigation
Website Accessibility
Baby Lock - Making a Bag with Donna, Regional Sales Manager of Canada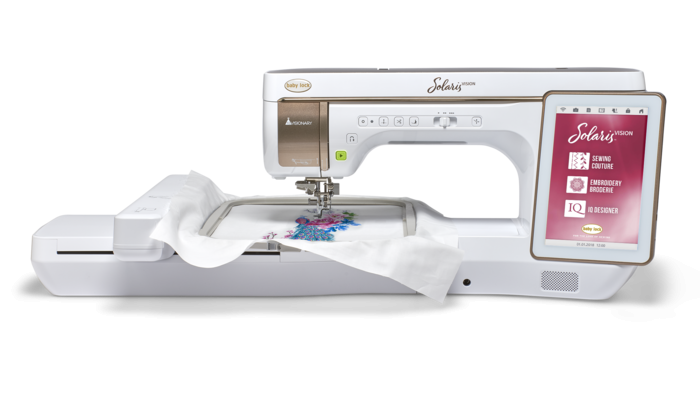 DO YOU OWN A BABY LOCK? Or thinking of purchasing one. Join us on October 25th, and make a bag with Donna - The Regional Sales Manager of Baby Lock Canada. Donna can answer all of your questions, and teach you about your machine. Bring your machine, its accessories, and your general sewing supplies. You will be using different features of your machine as well as learning more features and benefits of our other Baby Lock machines. If you do not have a Baby Lock you will be able to use one of ours to make your bag.
The cost is $75.00 plus GST and includes the price of your kit for the bag.

Please bring a lunch.
Please call us at 780-532-2202 to register and reserve your spot.
Requirements:
Bring your own Baby Lock sewing machine and general sewing supplies.
Instructor Bio:
I began my journey in sewing at the early age of 5 and began to sew doll clothes by hand. With much insistence I soon began sewing on my Mom's sewing machine and making my own skirts and shorts by the age of 7. The journey continued from there. By my early teens I was sewing for other people and by the age of 18 I had made several wedding dresses for people. Studied Fashion Design, worked in sewing stores both selling machines and teaching classes. I owned my own business sewing for others and also owned a business making and managing corporate mascot costumes. At the present time I am the regional sales manager for Canada with Baby Lock. Sewing is my Happy place.
Baby Lock - Making a Bag with Donna, Regional Sales Manager of Canada
Cost:
$ 75.00
Includes Kit